I have always been interested in traveling to Israel, even though I had heard that the country is incredibly expensive and almost impossible to travel through on a tight budget. But after a couple of weeks there, I learned that thanks to amazing Israeli hospitality and some careful planning, it is absolutely possible to travel through Israel on the cheap!
1. Transportation in Israel
Israel has excellent public transportation. The buses are reliable and long-distance buses even have wifi – the only problem is that they are pretty expensive. In Tel-Aviv and Jerusalem Danielle and I relied on buses to get around, but in the north and south of Israel we found it very easy  to hitchhike.
Hitchhiking of course is a bit of a gamble and can take a long time, but we always eventually found rides, and it was a great way to meet more locals!
Our longest wait for a ride was about two hours, when we were trying to get from Eilat up to Ein Gedi. While we were waiting, one driver who couldn't take us was nice enough to offer us some snacks, and another gave us his number to call in case we couldn't find a ride so that he could arrange accommodation for us for the night on his kibbutz. Israelis are so nice!
2. Budget accommodation in Israel
Danielle and I have used Couchsurfing a fair amount in the past, but with dorm beds in Israeli hostels costing at least $20/night, we became huge fans of Couchsurfing while backpacking in Israel.
All of our Israeli hosts were incredibly welcoming and hospitable, and having new local friends to show us around was a definite plus! I can't imagine what our time in Israel would have been like had we been staying in hostels, but I'm sure at least there would have been a lot more lazing around on our parts without our new friends telling us about special local spots we just had to wake up early to go check out.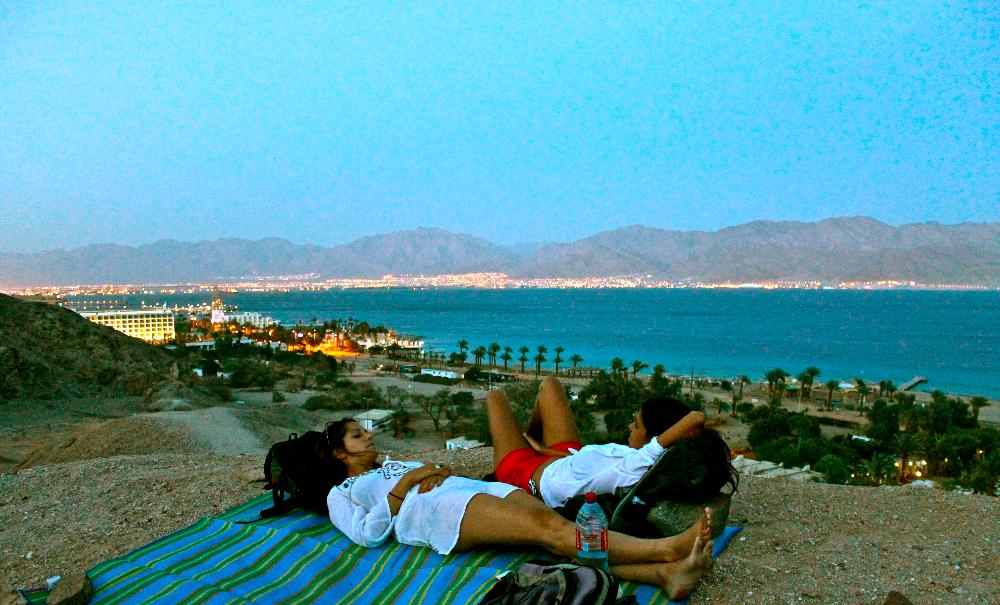 We did pay for accommodation for one night, when we stayed at the women's Heritage House in Jerusalem, which offers cheap accommodation for Jewish travelers (my mother is a Russian Jew, didn't you know? Funny, neither did she…). At $6 a night for dorm beds in the center of the Old City, we decided it was worth the fib.