Europe's winter resorts are legendary not only for their superb skiing, but for the postcard Alpine villages and celebrity-studded resort towns at their bases. Spectacular seems an inadequate description of the scenery, and lift systems at many of them make access between several mountains possible on a single trip – often in a single day. Single ski runs can take several hours, beginning high in the mountains and dropping right into the heart of the town below. At many ski resorts in Europe, there's no excuse for repeating the same run twice during a vacation. High altitudes – more than a dozen peaks in Italy's Dolomites alone exceed 3,000 meters and the Alps soar even higher – mean reliable snow conditions, so there's a long season when you can depend on gliding through powder.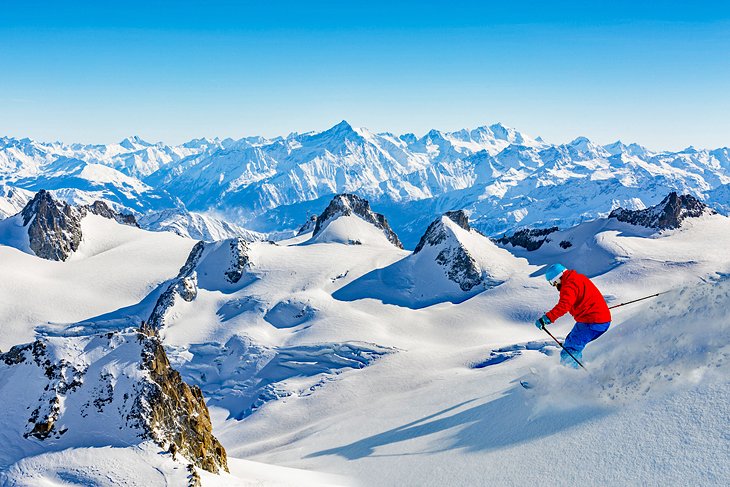 Remember that these mountains are not just for expert skiers. Most resorts have easy terrain, and many have dedicated slopes and lifts just for learners and beginners.
Each resort has its own character and style, not to mention incomparable views of snow-capped peaks. So choose according to your own personal tastes in a ski holiday – you won't be disappointed in the skiing at any of these outstanding resorts in France, Switzerland, Austria, Italy, and Germany.