North Carolina offers a variety of biking options, from flat, easy rides along scenic beaches to rugged climbs up steep mountain trails. Whatever your mood and level of comfort on a bike, we've got a route to match.
Here's a list of 10 bike trails ranked from leisurely rides to steep, perilous climbs.
NEW RIVER ROUTE
High CountryA flat bike route in the North Carolina mountains might seem unlikely, but the gentle trail along the south fork of the New River in Ashe County is perfect for those wanting a leisurely pedal through the country.
The route, which follows Railroad Grade Road, is extremely level and easy to ride. Views from the route include the river, lush pastoral settings and Christmas tree farms. Before turning around, stop in at the Todd Mercantile, noted for its fresh-baked cinnamon rolls, local mountain-crafted merchandise, live music and contra dances. Bike rentals are available at RiverGirl Fishing Company.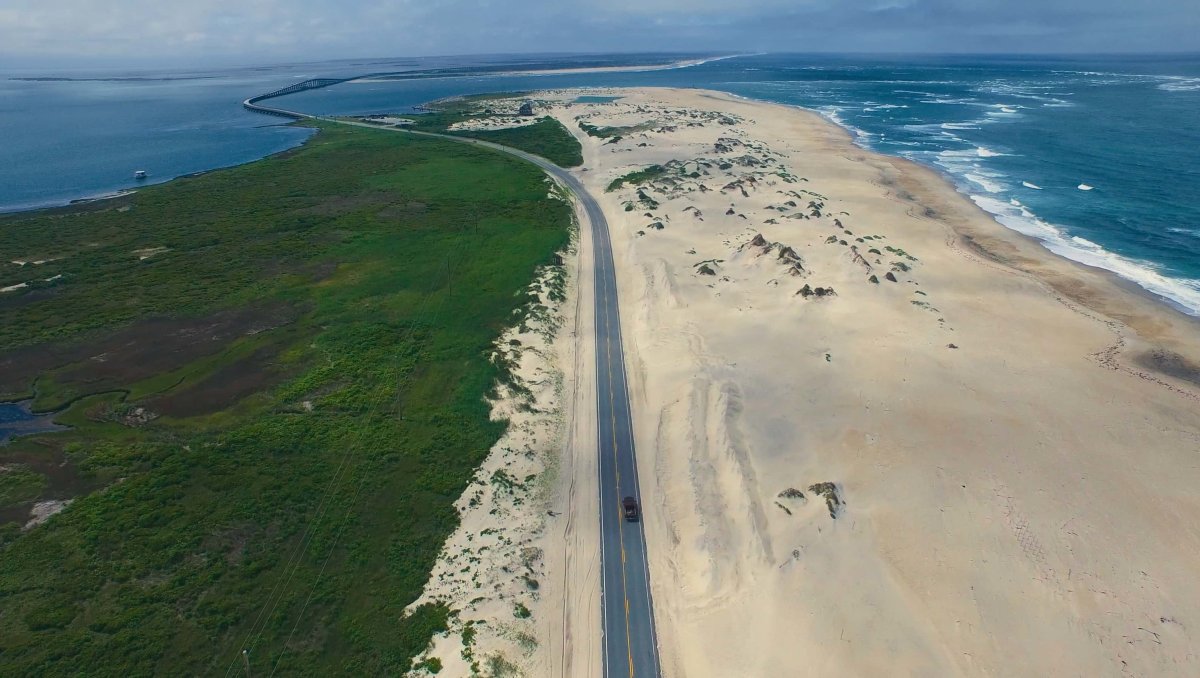 HATTERAS ISLAND
Outer Banks & CurrituckThis stunning, 25-mile coastal bike route runs along N.C. Highway 12, the only major road on quiet Hatteras Island. "Major" is a relative term here, though – much of the ride is uninterrupted by a single house, billboard or convenience store. Instead, you'll see the ocean to one side, and the Pamlico Sound to the other.
Your ultimate destination is the only high rise on the island: the historic Cape Hatteras Lighthouse, built more than 130 years ago to warn ships away from the treacherous Diamond Shoals. If your legs aren't too tired, climb to the top for epic views.